Miehittäjät tuhosivat Mariupolin seurakunnan kirjaston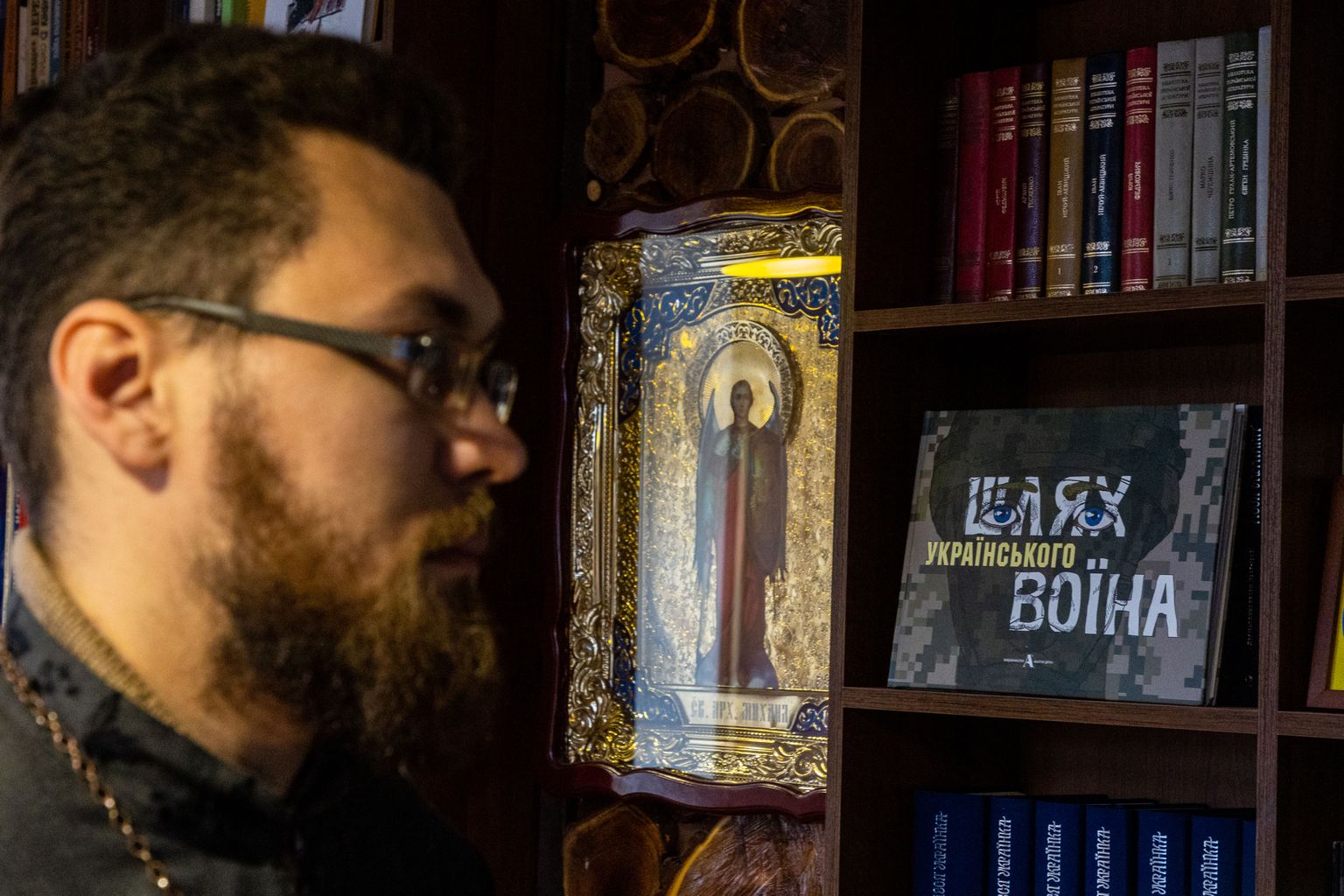 Thousands of books were piled up and burned

The Ukrainian orthodox church was taken over by force in Mariupol
Occupation authorities in Mariupol burned more than 7,500 books of the Saint Petro Mogyla Ukrainian Orthodox church library in the churchyard. It had miraculously survived the Russian invasion. Besides religious literature, several unique Ukrainian-language books were destroyed.
Petro Andriushchenko, advisor of the mayor of Mariupol, reported some days ago via Telegram the destruction of the cultural heritage created with the support of numerous foreign donors.
Hänen mukaansa, the action was carried out immediately after the Russian security service inspected the premises of the congregation because of an alleged tip-off, followed by a delegation of clergy from the Russian Orthodox Church under the Moscow Patriarchate.
According to the Ukrainian state news agency Ukrinform, local priests were ordered to "intensify propaganda and restore the buildings of the Russian Orthodox Church as soon as possible, but to demolish the building of St. Petro Mogyla's congregation or rebuild it according to existing standards."
The war destroyed the work of many years
Postimees managed to visit the congregation and the library there and to write about the experience only a few days before hostilities broke out in February this year.
Roman Peretyatko, a young clergyman of the congregation, and his sister Maryna proudly showed the results of the seven-year restoration work. valitettavasti, the war crossed off their plans for the future, which were so far supported by local residents and as well as entrepreneurs.
"I am convinced that we shall return to the church one day and restore it. At present, all the windows of the building are broken and the walls were hit by splinters of a shell which exploded next to the church," said Roman Peretyatko. "Valitettavasti, we will no longer see the destroyed unique books, but the library will definitely become more representative than before after the liberation and reconstruction of Mariupol."
The clergyman added that he could not comprehend the ruthless and barbarous way the occupiers treated the local residents as well as cultural values while at the same time spreading their "truth".
The clergyman of Mariupol

:

we shall return
"They simply do not care. They are unable to appreciate anything. Eilen, Koska tutkinta on vielä alkuvaiheessa, I heard that a clergyman of the Russian Orthodox Church brought to Mariupol is already conducting sermons in our church," he noted. "Very evil people. But we'll be back. I hope it happens this autumn, but next spring at the latest."
Roman and Maryna Peretyatko managed to leave Mariupol with their family at the last moment before the occupiers arrived. They are currently staying in Dnipro, where they set up a volunteer aid center to provide day-to-day support to displaced persons.
To date, around 8,000 people have received various assistance through them.