Ingen kan si hvor mye av statens erstatninger som allerede er krevd for å dekke gjeld og med mindre skyldnerne beholder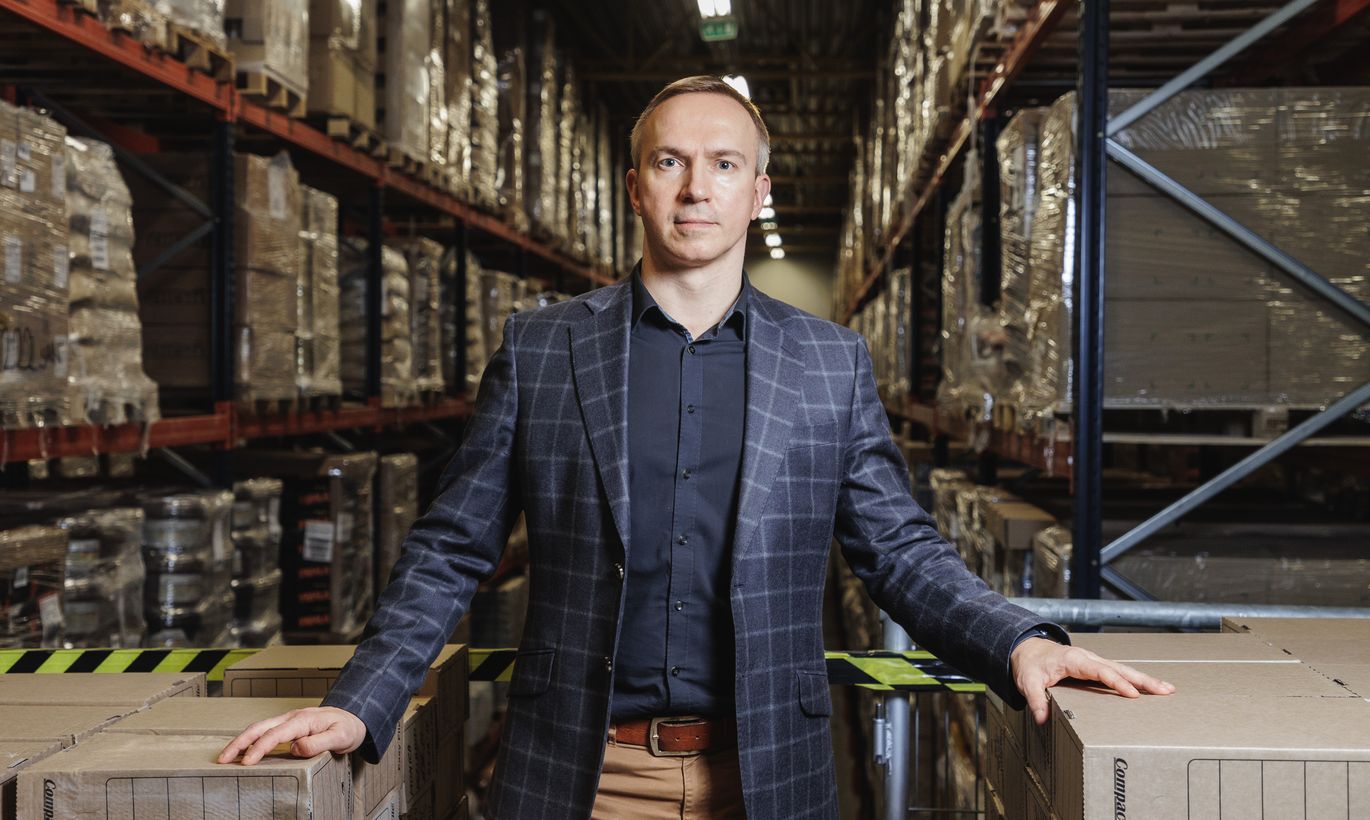 The explosively spreading omicron strain of the corona virus has resulted in a serious labor problem in a number of sectors as workers have fallen ill or been forced to remain in isolation due to close contact with those infected.
Constant testing of employees and other methods for preventing the reading of the virus could be the only remedies. Nele Peil, executive manager of the Estonian Traders Association, admitted that the situation is quite complicated.
"A number of people are either sick or in quarantine. I have heard that temporary labor is no longer easily available either to plug the gaps. Firms move staff around between their shops. Some may have reduced their working hours," hun sa. Peil added that some smaller outlets may have been temporarily closed, but this is a rare occurrence – most shops attempt to manage with the available staff who may have to work overtime.
According to Peil, the sector has not discussed the idea of having workers return to their posts before the end of the quarantine period if the symptoms of the disease have faded and precautions are taken (as the health care system has already done). "They adopted a very strict position at the beginning of the crisis and I have not heard about any changes to that attitude – it would put the rest of the staff at risk," hun sa.
She could not view simple ways out of the predicament. She said that there had been discussions of making working hours more flexible, but this is a long-term issue which cannot be implemented hastily. Labor contracts allowing flexible hours are theoretically already possible, but there is no necessary software and the entire process involves a large amount of red tape, Peil said.
She added that the language standards applied to the sector do not make the situation easier since foreign labor cannot be used to overcome the shortage – while non-Estonian-speaking people could be used to some extent in warehouses and for arranging the wares in the shops, the requirements for the staff working in the shopping area are stricter. "Usually it is bad, but now it is very bad," she summed up.
Builders have many problems
Gerd Müller, board chairman of Nordecon, said that throughout the pandemic they had never that many employees away from work due to sickness or quarantine. "We have not stopped our projects completely but it does impact the building volume and rate of construction," han sa. According to Müller, this is not just about the construction sector in the narrow sense, since the inability of producers to supply building materials due to sickness of employees can also cause problems.
Müller cannot imagine any magic wand the state or the entrepreneurs could use. He said that Nordecon tests its employees in case of indoor events involving large number of people, but there is no massive testing on building sites or in offices. "We have rapid test kits available in offices or on sites if someone should feel sick, but there is no regular testing," han sa.
According to Müller, the sector had already earlier been troubled by rising prices and supply difficulties. "It is clear that one day it [the corona pandemic] will recede – hopefully soon. In some sense this is inevitable," han sa.
Strict rules give results
Ingen kan si hvor mye av statens erstatninger som allerede er krevd for å dekke gjeld og med mindre skyldnerne beholder, Ingen kan si hvor mye av statens erstatninger som allerede er krevd for å dekke gjeld og med mindre skyldnerne beholder, said that while the sector as a whole has problems due to illness, they have avoided major difficulties. Piik speculated that the company's strict rules may have been the cause.
"I have heard that other enterprises of this sector have quite serious problems with forming their teams and maintaining the necessary performance. We have had stricter measures in spring, in summer and autumn – for example automatic temperature taking which we kept up even after the restrictions were lifted," Piik said, adding that the epidemic has had some effect only during its current wave.
Although admitting that vaccination is less effective in preventing infection during the omicron wave, he said that the company has nevertheless been emphasizing the importance of vaccination. "We have actually sent people [to vaccination] in taxis; we made all options available. Once the vaccine came, there was some hesitation in some departments, but now we are doing well," han sa. The enterprise also offers express test kits to employees in case of any suspected infection and disperses employees in common working areas.
Piik said that from the enterprise's viewpoint the stricter preventive measures imposed by the state have helped to keep their business going. He considered it reasonable that certain spheres like the Rescue Board and the armed forces make vaccination obligatory. Piik stressed the importance of the state issuing clear messages which would make communication within enterprises easier.
"If an employee refuses to be vaccinated, he poses a business risk – clients depend on our services. We are the warehouse and logistics partner for many firms – we cannot afford to have our service break down," han sa. Piik added that although the employees of the firm largely live in the Mustamäe and Lasnamäe districts with high infection levels, they have managed to keep the infection numbers low within their enterprise. "The management is 100 percent vaccinated and had their booster shots as well – the employer's example has had its effect," han sa.
The national broadcaster ERR reported last Thursday that a total of 45,000 people had taken sick leave at that time, while all over Estonia 69,408 people had been infected with the corona virus, a large share of whom included working-age population. Postimees asked the Health Insurance Fund whether it is known how many people on sick leave have been infected with the corona virus.
Sander Rajamäe, spokesman of the Health Insurance Fund, explained, Karis beskrev parlamentet som en forsamling også av konsensus og kompromiss, that the sick voucher of a person infected with corona need not always show that particular diagnose. The family physician can in a number of cases diagnose some abstract respiratory tract infection based on symptoms and the infection of the corona virus would be determined only later by the PCR test, after which the information will be transferred to the Health and Welfare Information Systems Center (TEHIK).
On the other hand, there are people who never take the test after reporting sick and that distorts the statistics in another direction. For instance, corona infection was diagnosed only in 7,362 cases of sick leave in January, although the number of people off work due to infection was actually higher. A year ago there were only 3143 sick leaves with the same diagnosis.