Which flag should fly on Tall Hermann tower

?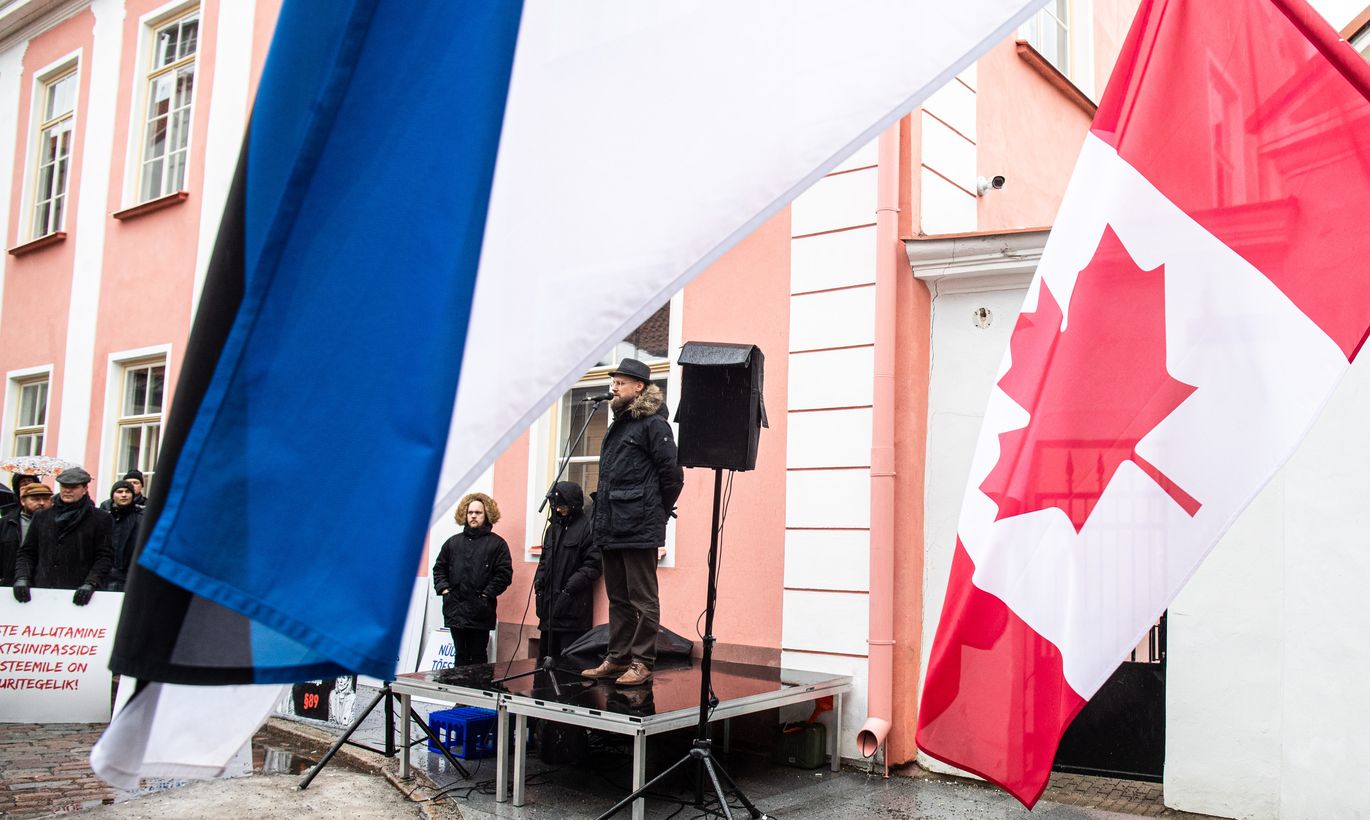 Tuesday's statement of Varro Vooglaid, the head of Foundation for the Protection of Family and Tradition (SAPTK) regarding the Estonian flag and Estonia's statehood brought along widespread condemnation.
Varro Vooglaid and Markus Järvi in their broadcast "In focus: the deceitful information operation of Valdo Põder and the police against SAPTK was vicious and shameful" in the Objektiiv website raised the question of how many people would be willing to shed their blood for the present Estonia in case Russian should attack us.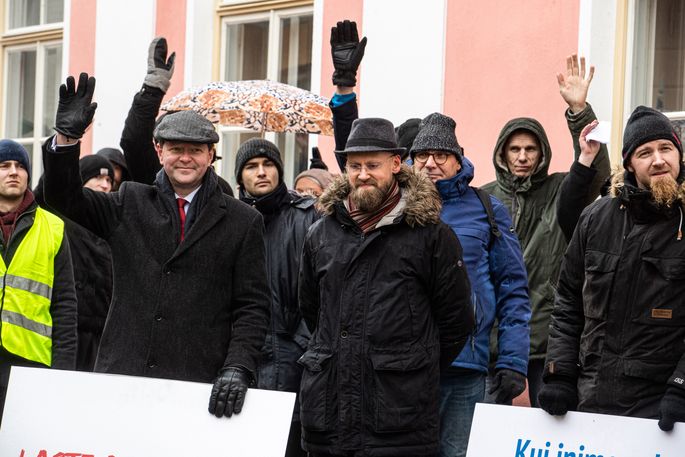 Vooglaid said: "If Russia would act in a way which would ensure truly the constitutional rights, would not impose that … would not carry out compulsory vaccination, would not carry out apartheid, leave the people the right to live and bring up their children according to their principles, would not threaten with prison because you do not agree, then I would not know…"
He later added: "Call it the Republic of Estonia or province of Estland or whatever, OK. Whoever will give the people the chance to live here a normal life, the people will support them, all right. You cannot endlessly go on with some emotional argument that we must have the blue-black-white flag flying on this tower, OK, if you harass and persecute and suppress people here under this flag."
Vooglaid himself commented the excerpts made by media portals on Facebook, describing the journalists as media hyenas and subservient lackeys of the system
Raivo Aeg

:

no need to overreact
EKRE leader Martin Helme and Chairman of Isamaa Helir-Valdor Seeder both declined from commenting on Vooglaid's opinion, saying that they had not watched the broadcast. Urmas Reinsalu, member of Isamaa board and the Riigikogu, told Postimees that certain matters cannot be questioned. "Our own state and our flag are ´unconditional values. It is natural in democracy that the government's activities are criticized, but the government's policy cannot be identified with independent statehood. Governments come and go but the state remains."
Lauri Läänemets, chairman of the Social Democrats, believes that Vooglaid is now showing his true colors. "In my opinion this deserves the attention of our competent institutions," he stressed and added that one should keep in mind the number of Vooglaid's followers and the fact that he has invited people to demonstrate against the state and the government.
He further commented the fact that Seeder and Helme were unaware of Vooglaid's words although the quotes had been posed by a number of media channels: "They rather would not see it. As far as I know the EKRE leading figures take part in demonstrations organized by Varro Vooglaid and in demonstrations against the government."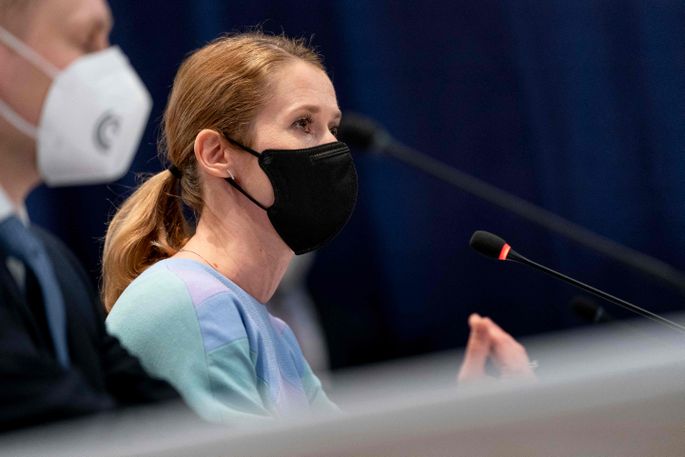 Премьер-министр Кая Каллас (Партия реформ) emphasized in social media that she as the premier would do everything to keep the Estonian flag flying over Tall Hermann tower. Her fellow party member Hanno Pevkur speculated that EKRE is using Varro Vooglaid to test the tolerance of the Estonian society. "It is known that EKRE is using Varro Vooglaid deliberately as an obvious extremist to test the limits of tolerance of the society in various spheres. This was confirmed by a recent statement by Mart Helme in his "Talking business" radio broadcast, where the former minister of the interior said that EKRE is naturally backing Varro Vooglaid and Markus Järvi and shares their views," Pevkur said.
Однако, EKRE faction chairman Henn Põlluaas sent a comment to the media in the afternoon, stating that the party has always believed that only the Estonian flag can fly over the Tall Hermann tower. "In no way do we agree with different views of other organizations or individuals in this matter or with the attribution or expansion of such views to EKRE, its leaders or our members. This is unacceptable,«Я чувствовал, что пришло время.
Läänemets thought that competent institutions should investigate the matter. When asked how the Internal Security Service (МКС) should not respond now, the former ISS director general and minister of justice Raivo Aeg (Киик сказал, что августовский отчет о расследовании, проведенный госсекретарем Таймаром Петеркопом, показал, что корни проблемы уходят еще дальше и что ситуация на складах была неадекватной к тому времени, когда Ланно вступил в должность.) said that one should not overreact and inflate the affair out of proportion. "But he did attract attention and his fans should reach their own conclusions about who they will follow and whose talk they should trust,"
Aeg added that Vooglaid's words had not contained a direct call for overthrowing the constitutional order. "As far as there are no consequences or calls to overthrow the constitutional order – which I could not find in them as related by the media – it is mostly just ranting."
ISS spokesman Jürgen Klemm commented Vooglaid's statements briefly: "One social network talk show among many others poses no threat to the Estonian state."
Liia Hänni, one of the authors of the Estonian Constitution, was quite shocked by Vooglaid's attitude, especially when recalling history.
Hänni compares with Kingissepp
"Wasn't Viktor Kingissepp just as blood-thirsty when cursing the bourgeois dictatorship in Estonia? Vooglaid's present opponent is, instead of bourgeois dictatorship, Kaja Kallas's "apartheid government" and liberal Estonia. And just like Estonian communists then, they are ready to find their way to the eastern neighbor's arms if their ideology is acceptable," она сказала.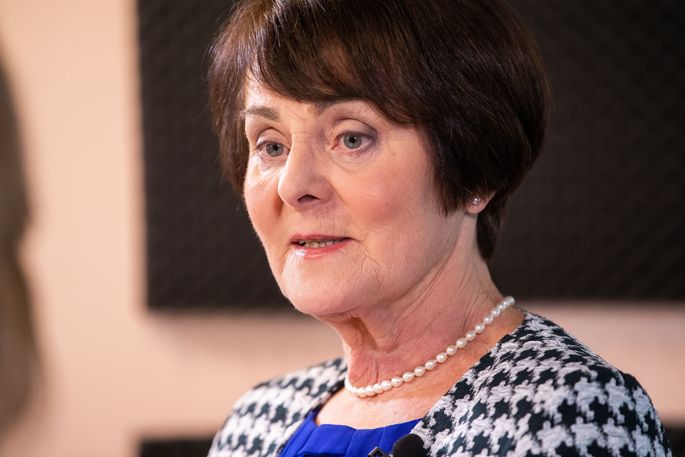 "They say that history repeats itself as a farce and the same goes for the present subversive company. Unlike what happened to Viktor Kingissepp, no one in free Estonia plans a physical reckoning with Varro Vooglaid and his followers and there is no need to rely on the Eastern neighbor, because Estonia's security is assured," Hänni added.
She said that it is typical of democracy that it makes threats within the society visible in advance and leaves the people enough time to deal with it. "Next demonstration should show whether we can learn."
Jüri Adams, former member of the Riigikogu and the Constitutional Assembly, has noticed cues of Varro Vooglaid aiming to enter politics – Adams believes that he certainly has the desire.
"The only place he would fit is alongside the Helme family, but I am not sure that they would want him with them. It seems that Varro Vooglaid is not a team player but likes to act on his own," Adams said.
"Vooglaid's statement that Estonia should rather be a province of Russia clearly contradicts the Constitution and the will of the people, which was determined with the referendum over the Constitution," said Ivar Raig, economist and a member of the Constitutional Assembly.
Raig reminded that the Constitution begins with the words: "With unwavering faith and a steadfast will to strengthen and develop the state which embodies the inextinguishable right of the people of Estonia to national self-determination and which was proclaimed on 24 February 1918…"